What is the Difference Between POS and EPOS Systems?
EPOS systems are far more efficient than POS systems, but what exactly are they??
What is a POS and an EPOS System?
POS means 'Point of Sale' and it is where an exchange for goods or services is made. Essentially, the POS is a cash register that we see whenever we're out shopping. 
EPOS systems are the electronic format of the traditional POS systems and mostly operate online, where they store information securely in a cloud. 
Heightened Security
An EPOS system tends to have much-improved security protocols over and above the traditional counterpart. 
The requirement for much-improved security was, of course, essential, since EPOS systems are web-based, which means that EPOS systems are safe to use with little risk that they will be hacked or compromised. Cloud-based security is more for preventing the risk of losing data, e.g. a server failing and then losing the month of sales figures, rather than a hack. This is, of course, a possibility but it is more for the benefit of saving data rather than somebody stealing it. 
Flexible Payment Options
How we exchange money is a continually changing phenomenon and because of this, it's imperative that hospitality providers and other businesses are capable of accepting different payment methods that are currently in existence. 
From online payments to the traditional credit card payment, through to the modern contactless payments, consumers have many different preferences in which to pay for goods and services. 
The traditional POS system generally can only accept cash payments and payments made by debit and credit cards. For any business that still uses a POS system, it's likely not doing them any favours, because they prevent some customers from buying products or using services because they are unable to pay. 
There is no way for older-style POS systems to accept online or contactless, so as such, they are now considered outdated. 
Hardware Flexibility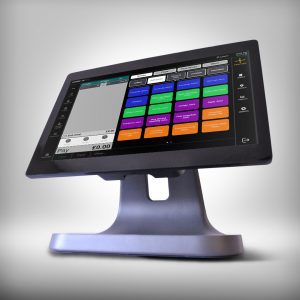 In bygone times, POS systems would only work with the hardware that was supplied with it. Typically, that would have been a stationary terminal, cash drawer, as well as a credit and debit card reader. 
In terms of hardware, EPOS systems are a lot more flexible and many EPOS systems are compatible with iPads and various other mobile devices, which are now commonly used in restaurants, cafes and hotels. 
Along with this flexibility comes the elimination of costly and bulky hardware that POS systems relied upon. Again, this reduces upfront costs as well as maintenance costs significantly.
With software that is cloud-based, as long as there's a web connection, it's now possible to gain access to your system anywhere in the venue.
What's more is that many of today's EPOS systems come with offline functionality, so you don't have to heavily rely on an online connection. This means that if the internet goes down, your entire network does not go down with it. If that has happened to you before, you'll know how frustrating it can be. Not just for you, but for your customers as well.
Management of Inventory
Because it's possible to gain real-time access to your inventory from your EPOS system, it's a far more flexible system of inventory management than what was available with old POS systems. Here at TISSL we currently manage your inventory through integration on a 3rd party system.
You can track your inventory from your EPOS terminal, which means that if your stock is running low, you'll receive notifications. In turn, you'll never be short of your best sellers, but at the same time, you'll never be overstocked either. On TISSL's systems, you can do this on the back office, not on the front of house pos terminal' 
With the traditional POS system, inventory management errors would sometimes lead to shelves being laden with dead stock. All too often, that dead stock would then have to be 'shelved', which would cost time and money. 
Analytics Tools
Still, running an older POS system? Do you get sales trends information from it? Charted sales figures?
For EPOS systems, these stats come as standard and they offer a lot more functionality too. You get a host of analytics tools with modern-day EPOS systems allowing you to accurately asses how business performance is doing. 
With our EPOS systems, you can view expenses when inputting the product, you can state the cost price of products and GP and it will calculate your wholesale price.
This is a very attractive level of insight to have and it's something that will serve you and your business well as there will no longer be any guesswork involved. 
Better Support
EPOS system vendors provide customer support on a 24/7 basis, which few POS system vendors would offer. 
Because of this customer service availability, if you're running an EPOS system, any issues you encounter will be addressed rapidly. 
But as it is with any expensive software, it's likely you wouldn't want to make the investment unless you had dedicated support. That said, if you are looking to invest in an EPOS system, check with the supplying company to make sure they offer a high level of technical and maintenance support.
Conclusion
With EPOS systems you get much more flexibility and data, there's greater security and the added benefit of more mobility over and above the traditional POS systems. 
Modern EPOS systems don't rely on bulky hardware and the software is relatively easy to implement and user-friendly. 
When you choose to invest in an EPOS system you'll get far more out of your POS. Rather than merely being a cash register, you now can rely on an all-in-one marketing, management and analytics tool.
How Can Tissl Help?
We at TISSL are a UK-based POS company who provide hospitality businesses of all shapes and sizes with efficient, cost-effective and innovative EPOS solutions.
Whether you and your business require a single out-of-the-box solution or an enterprise, multi-site cross border system, we will have something that will meet all of your needs.
If you have any questions or need further information on EPOS systems, please don't hesitate to contact us by either calling 01908 525800 or emailing sales@tissl.co.uk – we'll be more than happy to help.