Hospitality Sector in Flux
Within the hospitality sector, this year has seen a market of intense growth and crushing defeat amongst the competitors in an over-saturated market. With the most recent figures from the Market Growth Monitor at CGA & AlixPartners showing an equivalent to 15 restaurant closures per week.
Most notably, Jamie Olivers UK restaurant chain has gone into administration with the closing of 23 sites and more than 1,000 jobs have been lost. This just being one of many, as according to UHY Hacker Young, now over half of the top 100 restaurants within the UK are in the red. This is explained due to a rapid spike in growth that did not match consumer demand, and the subsequent closing of those surplus sites.
Seemingly in contrast to the above stats, South African restaurant chain Nando's reported a bumper sales record last year. Additionally Italian restaurant chain Chucs is opening a new café inspired casual service venue in Kensington perhaps suggesting that casual and quick service dining is becoming a more popular option for the general public.
Particularly in the casual dining sector, the use of new technology advancements has been reaching new heights with the introduction of mobile payments through apps and a digital menu controller.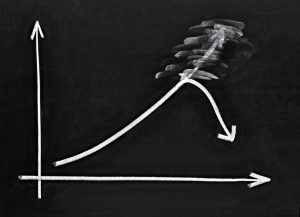 Although argued as pushing a divide between the relationship customers have with their servers, it is designed as a way of personalising the experience for every customer that comes through the door,
and providing more time for the server to build a relationship. Some venues are choosing to automate much of its services to limit the number of staff and bring down rising costs.
Through this constant state of flux as an EPOS provider, TISSL always demand of ourselves to be exactly what our customers need, so they can have the most efficient solution for their patrons. Through years of research, building and nurturing we have developed the HORIZON POS Solution.
What's that on the HORIZON?…
After years of research and development from the team here at TISSL, this month we are launching 2 new products that will revolutionise our customers POS software.
HORIZON is our new cloud-based POS solution that is completely designed with the customer in mind, developed by those who have spent years in the industry and struggled with the same issues that current venues do today.
HORIZON POS has many unique selling points that were developed to give full autonomy to the user, adapting the system to their every need. HORIZON can be used on any terminal, tablet or PC (subject to minimum specifications) and is compatible across Windows, Android and iOS operating systems which could help avoid our customers buying expensive new hardware when it isn't needed.
Our new Back Office is browser based and can be accessed from anywhere in the world, using your unique login. An Operations Manager for a multiple site venue, relaxing on a sun lounger in the South of France, would still be able to log into the HORIZON HUB back office and access secure, realtime reporting from all sites!
The creative new method of licensing allows for more flexibility throughout the system as HORIZON system charges per users as opposed to per terminal, thus allowing for multiple site venues to move staff from site to site with no extra hassle or cost. User set up, access and security are all controlled from the back-office HUB.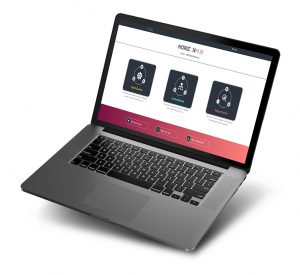 HORIZON HUB is a constant point of development that keeps improving to suit our customer's needs, split into 3 centres:
· Admin: The AdminCentre allows users to update and change their licenses, apply specific permissions for each user, customise receipt design, manage connected devices, create and schedule recurring offers.
· Control: The ControlCentre allows for adding, changing and creating of unlimited categories and products across multiple sites, creating modifiers which can be easily applied to multiple products and a live screen designer that allows for complete customisation of the POS, right down to the colour of the buttons!
· Reports: The ReportCentre provides real time, secure reporting for one or many sites, with visual graphs to present changes over specific periods of time, as well as reports across sales on individual users and products to see levels of performance across all sectors.
All of that in one box?!
Our second and latest product is the POS-in-a-BOX package offer, entering the market as an all in one solution for smaller venues that don't want to break the bank but still want to be at the cutting edge of till technology.
This solution includes, a 15" touch screen, robust thermal receipt printer and a metal cash drawer, at a compact singular price of £895.00, loaded with our HORIZON POS through a monthly licensing fee based on per user rather than per terminal.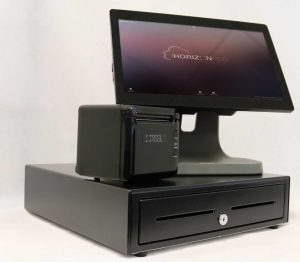 The package has been developed to help those on the market who need a simple set up for their venue, while being mindful of the costs it now takes for smaller independent venues to stay in business and compete with larger vendors. For the first time, we are able to offer the features and benefits of an 'enterprise' solution at a price that works for small or medium businesses.
Throughout the launch of the POS-in-a-BOX our sales team have been out on the road visiting the independent and pop-up venues around the country to talk about how their current systems could be better suited towards their needs. Could your city be next?
At TISSL we value our clients regardless of size and we aim to create tailor made solutions that suit all.
Click here to find out more: https://tissl.co.uk/product/packages/posinabox/
Looking forward…
The beginning of the year has been a tumultuous time for the hospitality sector but there is the promise of the summer months to boost sales and convince customers to venture away from their Deliveroo apps and generate footfall. Although this could see the continued increase on wet led pubs and bars, the latest revolutionary technology could see casual dining chains go from strength to strength.
Looking towards the latter half of the year here at TISSL, we aspire to push our new products to suit our customers ever changing needs, continually updating features within HORIZON both at the front end POS and back office HUB, giving users the most efficient experience they can have.
TISSL will continue to promote our new and existing clients across our platforms to nurture a community of growth with both customers and integration partners.